You offer the new product – we offer its tasting throughout Germany's supermarkets and market places.
Based on solid experience in tastings we score with professional organization – we hire trained promotional staff with health certificates, we acquire locations. Personal contact guarantees high contact quality and provides a sustained positive image of your product.
"Have a bite if you like!" Personal conversations and tasty samples of your product form the base to a long-lasting positive image of your company. Tasting campaigns are a far-reaching success in supermarkets, on fairs or as a mobile campaign because one thing is crystal clear: The way to a man's heart is through his stomach. Don't hesitate to contact us. We are happy to create your personal offer.
Non-Alcoholic, Beer & Wine Tasting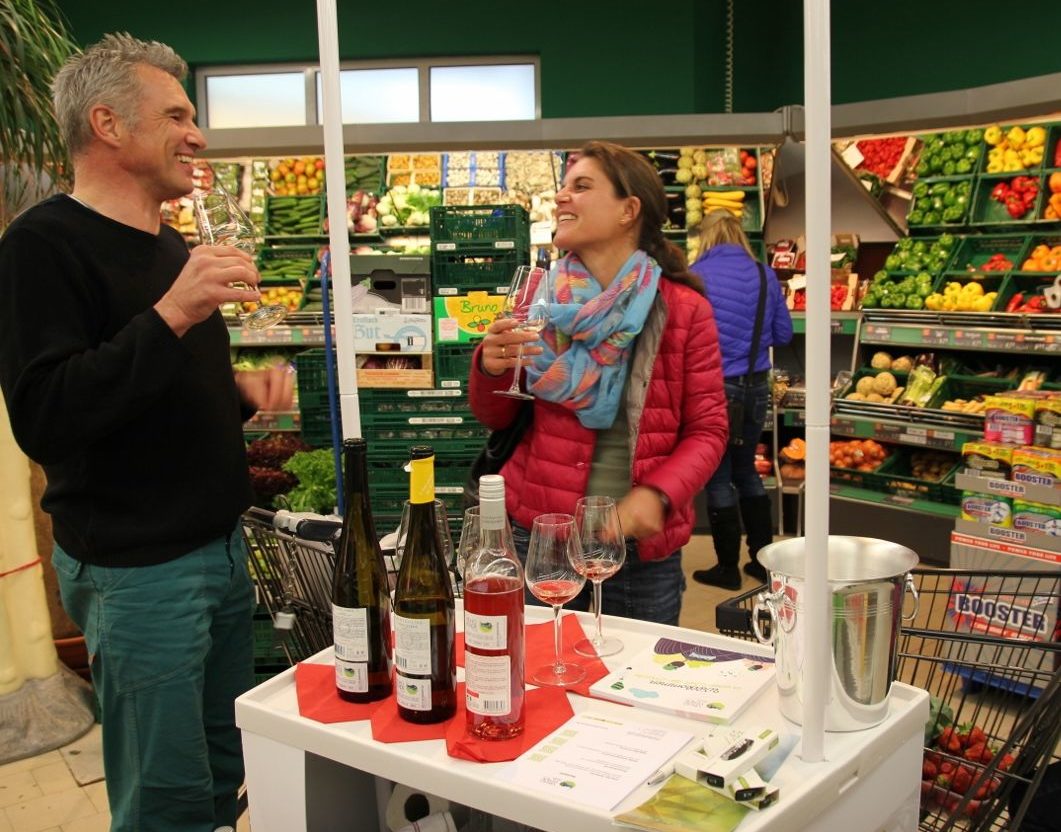 ST-PROMOTIONS' team convinces throughout Germany.
We schedule the tasting with retailer markets and provide complete service: staff, logistics, construction and detailed reporting. Click to see our campaign for Vitamin Well. Also we see club-promotions as a part of our mission. Nice atmosphere, vibrant music to dance to, now all that's missing is a cold drink – why not at your tasting counter?!
A PERFECT PROMOTIONAL CAMPAIGN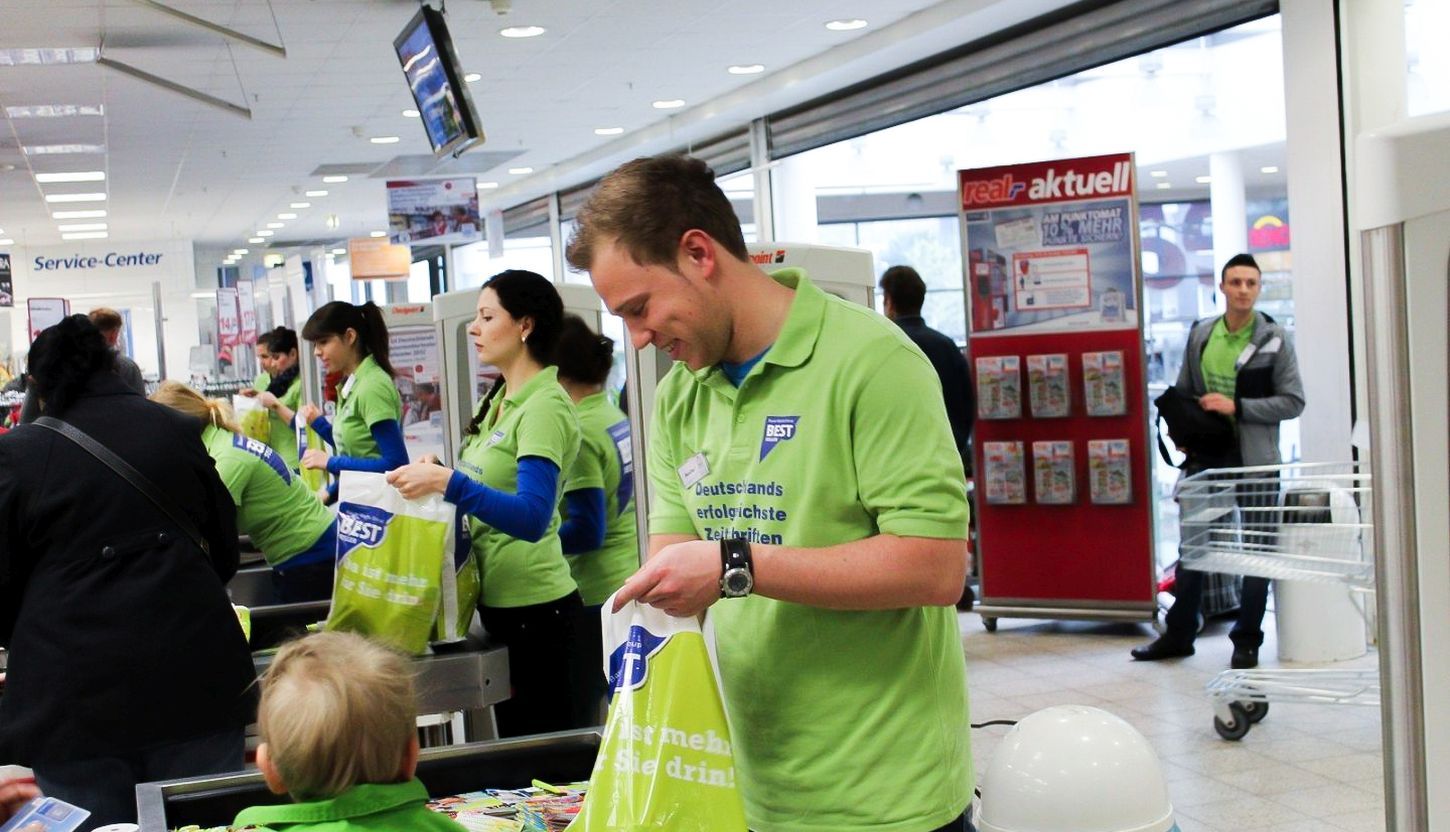 Bag packing promotions offers a perfect combination of incentive for retailers and promotionally effective promotion. Behind every open check-out, friendly retail store baggers offer the clients to pack in their groceries. Additionally, a product sample is handed out to the clients, which connects the advertised product directly with the positive experience. Being a self-evident part of the costumer service in many countries, bag packing in German supermarkets and hypermarkets are an exception.
This shortage of service can be used for the benefit of you and your product: Friendly promoters, noticeable outfitted branded with your logo, providing the favour of packing in the customers' goods. The bag packing promotion generates a likable relation between consumers and promoters. Possible are therefore the thankful acceptance e.g. of product samples, which are tested benevolently by the consumer at home. Promotion's most excellent achievement.
To complete the superstore event, also a lottery could take place in the store. The customers have the possibility to ask for information about the product, and precious addresses, usable for mailing campaigns, are collected along the way.
Bag packing inspiring the consumers and offering the retailer an attractive incentive which will stay in mind for a long time and thus be a positive effect of this promotional event.