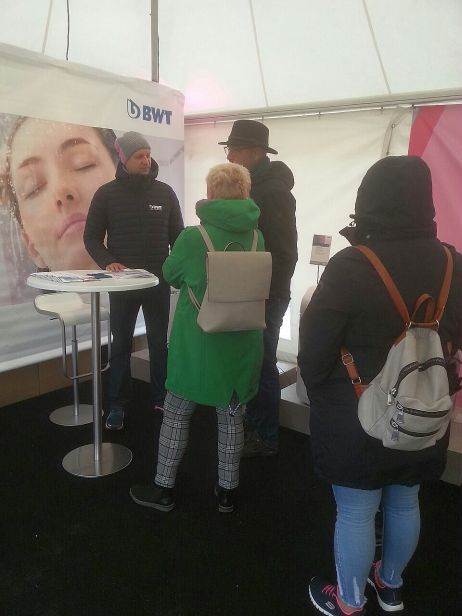 Water, wind and wave are the three main ingredients for a successful Mercedes-Benz Windsurf World Cup Sylt. But also the land program belongs to the recipe for success of the World Cup. This year, in addition to strolling, feasting and shopping, live concerts, lectures and workshops were also on the agenda.
And what would the topic of water be without our customer BWT Wassertechnik? Of course we also tackled this project and sent our top hosts and hostesses to the beautiful island of Sylt.
The teams informed and advised the visitors of the World Cup and explained the products of the pearl water family in detail.
The motto was coming, looking, shopping and enjoying on the 500-meter-long event mile at Brandenburg beach.  And naturally with our promoter #ForYouandPlanetBlue