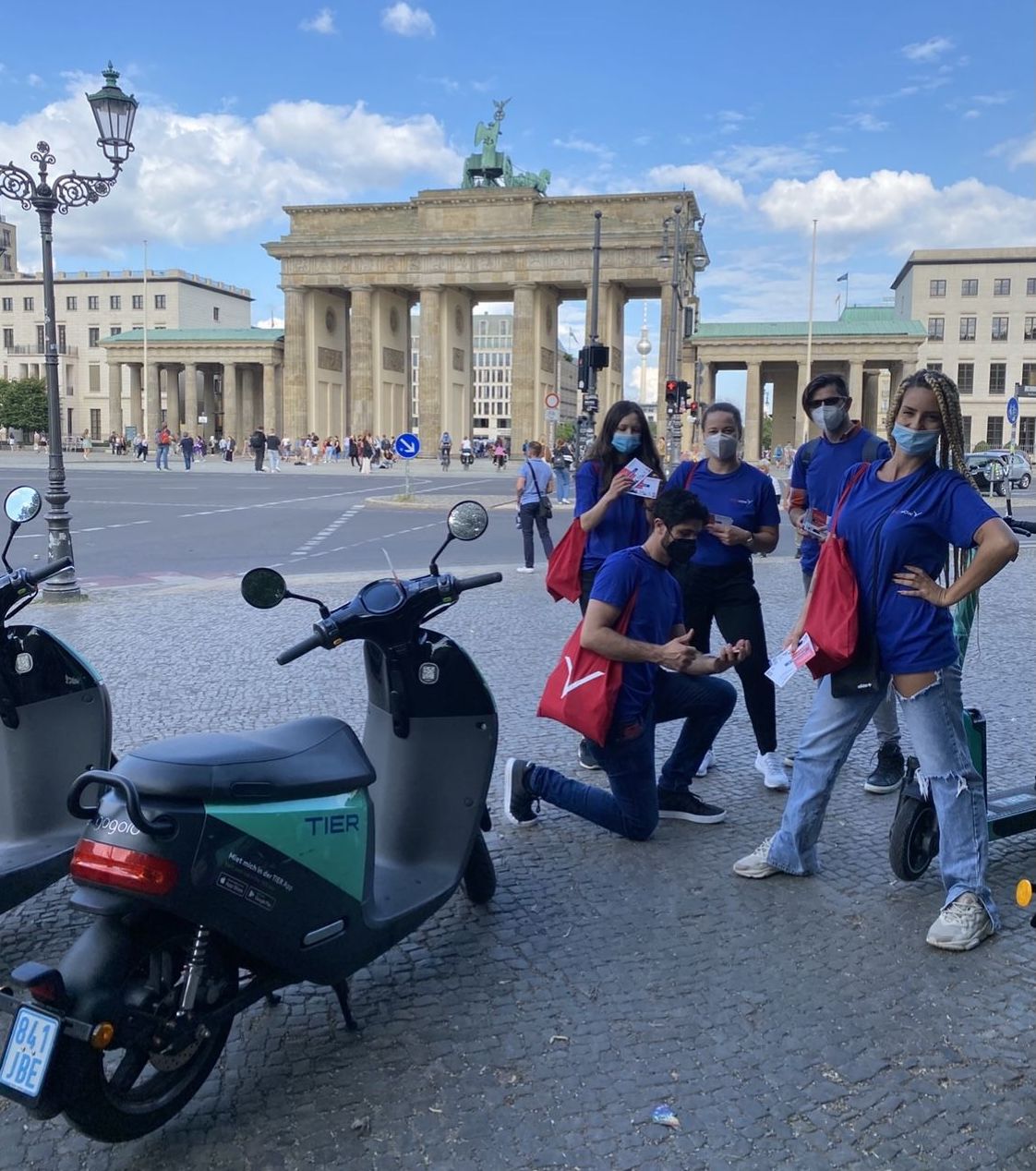 We are proud to have won the FREE NOW multimobility platform as a new client and to support FREE NOW in its promotional activities.
We are particularly pleased that FREE NOW is committed to climate protection, one of the most important tasks of our time. FREE NOW has set itself the goal of offering all trips emission-free by 2030. With a compensation programme, FREE NOW is already climate neutral today. FREE NOW thereby focuses on projects such as the reforestation of woodland and the planting of more than 20,000 trees per year in urban areas.
After a long period of massively reduced mobility, people are starting to move around again in urban areas. Many are looking for new opportunities here. Some are still rather reluctant and are looking for safe transport options. Others are looking for more environmentally friendly means of mobility. There have been major changes in the needs of people within the last year. With this in mind, FREE NOW offers a range of different mobility solutions.
To raise awareness of FREE NOW and make users familiar with the multi-mobility platform, which offers a choice of different modes of transport and not just taxi rides, promotional staff in Hamburg and Berlin distributed vouchers that could be used to book a free ride with e-mopeds from Emmy, e-scooters from Tier or Voi or car sharing by Miles via the FREE NOW app.