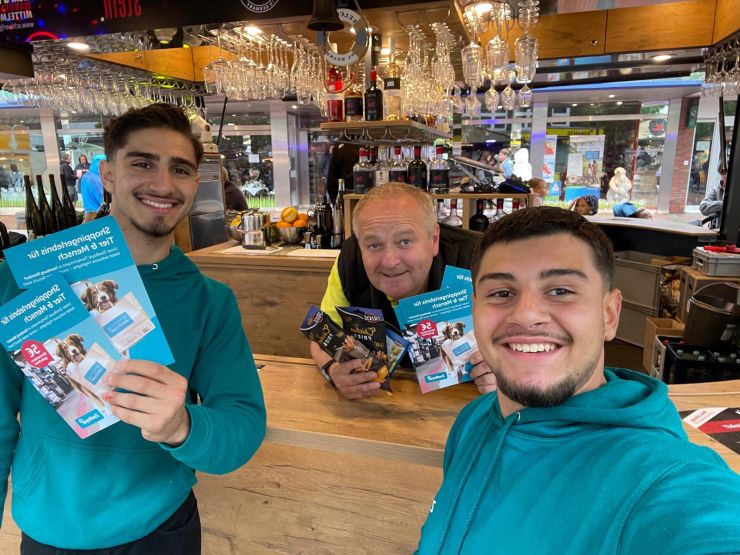 Dear animal lovers!
We are delighted to share with you our successful marketing adventure for ZooRoyal. As a promotion agency, we had the pleasure of conducting a fantastic promotion for ZooRoyal at the Tibarg Fest in Hamburg on behalf of the Rewe Group. Despite the unpredictable weather, both we and the visitors were thrilled with the event and the little surprise we had in store for all the animal enthusiasts.
ZooRoyal is the specialized pet brand of the REWE Group, catering to all your pet needs. Animal lovers can find everything they desire for their furry or feathered companions at ZooRoyal's online shop and now at their physical stores too – from top-notch food to diverse toys and training options. Shopping has never been more enjoyable!


The Tibarg Fest provided the perfect stage to introduce the new ZooRoyal stores to a broader audience. Our voucher campaign brought smiles to many faces. Despite occasional rain, an incredibly joyful atmosphere prevailed, and we were delighted to welcome so many interested attendees.
Our promoters put their hearts and souls into presenting ZooRoyal's diverse product range to the visitors. The joy and enthusiasm of the attendees were the greatest reward for our efforts.
Thanks to our dedicated team and the enthusiastic customers, the ZooRoyal promotion at the Tibarg Fest was a resounding success.